Coupon: 10% Discount on all rental equipment; some exclusions apply
Print out coupon and present it at our counter
BEFORE THE TRANSACTION!
NOTE: Only one coupon necessary per group regardless of size!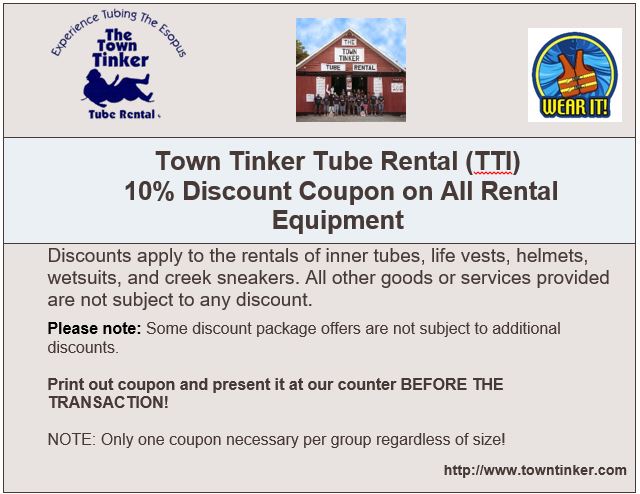 Discounts apply only to the rentals of inner tubes, life vests, helmets, wetsuits, and creek sneakers. All other goods sold or services provided are not subject to any discount.
Please Note: Some discount package offers are not subject to additional discounts!
• Prices • Group Discounts • Coupon • Gift Certificates •
• Kayaking Package • Merchandise •