Closed for the 2017 season…
Sunday, September 17th was the Town Tinker Tube Rental's last day of operation for 2017.
We thank everyone that joined us for our special brand of organic whitewater adventures in 2017.
Stay safe and enjoy all that is precious to you while you  celebrate special occasions and holidays throughout the off season.
We look forward to having you join us again in 2018.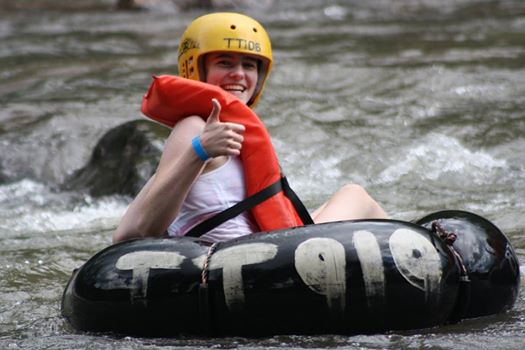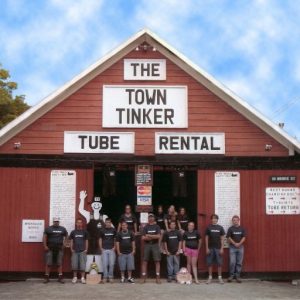 For over 30 years the Town Tinker Tube Rental has provided whitewater equipment for adrenaline seekers to come and experience the intensity of the rapids on the Esopus Creek.
The Course begins upstream from the Town Tinker headquarters, in Phoenicia, NY and contains the best and most extreme whitewater the Esopus has to offer. Depending on the water height an average tubing trip takes between 1 1/2 to 2 hours. Transportation to the entry points is provided by the Town Tinker Taxi.
The Esopus Creek is "NOT" a lazy river! It's class II whitewater which means 1 to 3 foot waves and rapids. It is not a man-made amusement park ride. There are real rocks and trees that can get in your way. Tubers must be physically capable of maneuvering around obstacles and have the ability to recover when tossed out of the tube.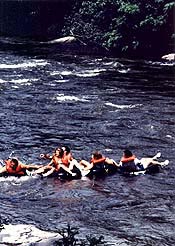 The Town Tinker Staff is expertly trained to supply you with all of the equipment and gear needed. All tubers will receive safety instructions and gear needed. All tubers will receive safety instructions how to properly use the equipment and what to look out for on the creek. There are no guides or attendants on the Esopus so tubing is at your own risk.
All Tubers must be over 12 years old and good swimmers.
Life jackets are mandatory and helmets are strongly suggested. Helmets are required for ages 12-14.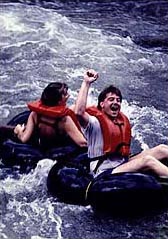 Tubing with the Town Tinker Tube Rental is fun,
exciting, and a Summer Adventure you're sure to
remember
Be sure to view our video here.

Click here for updates and alerts on Facebook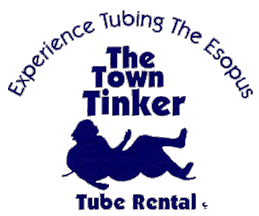 10 Bridge Street, Phoenicia, New York 12464
Open Memorial Day Weekend through September 30th
Weekends By Reservation Only After Labor Day
9:00AM – 6:00PM Daily
Last Rentals at 4:00PM
(845) 688-5553
A Division of Mountain Creek Recreation, Inc.
Experience nature's ultimate water park tubing on the Esopus
Your Action in Catskill Park